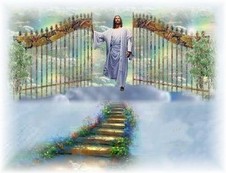 Night Of Hope

Every third Tuesday of the month we have a
Night Of Hope Service starting at 19.00 until 21.00.

If you are down or things are not working out right for you, come and get new hope in your life.

Isaiah 51:1-5

Hearken to me, ye that follow after righteousness, ye that seek the LORD: look unto the rock whence ye are hewn, and to the hole of the pit whence ye are digged.
Look unto Abraham your father, and unto Sarah that bare you: for I called him alone, and blessed him, and increased him.
For the LORD shall comfort Zion: he will comfort all her waste places; and he will make her wilderness like Eden, and her desert like the garden of the LORD; joy and gladness shall be found therein, thanksgiving, and the voice of melody.
Hearken unto me, my people; and give ear unto me, O my nation: for a law shall proceed from me, and I will make my judgment to rest for a light of the people.
My righteousness is near; my salvation is gone forth, and mine arms shall judge the people; the isles shall wait upon me, and on mine arm shall they trust.

Isaiah 43:1-7

But now thus saith the LORD that created thee, O Jacob, and he that formed thee, O Israel, Fear not: for I have redeemed thee, I have called thee by thy name; thou art mine.
When thou passest through the waters, I will be with thee; and through the rivers, they shall not overflow thee: when thou walkest through the fire, thou shalt not be burned; neither shall the flame kindle upon thee.
For I am the LORD thy God, the Holy One of Israel, thy Saviour: I gave Egypt for thy ransom, Ethiopia and Seba for thee.
Since thou wast precious in my sight, thou hast been honourable, and I have loved thee: therefore will I give men for thee, and people for thy life.
Fear not: for I am with thee: I will bring thy seed from the east, and gather thee from the west;
I will say to the north, Give up; and to the south, Keep not back: bring my sons from far, and my daughters from the ends of the earth;
Even every one that is called by my name: for I have created him for my glory, I have formed him; yea, I have made him.